Bring a Hot Air Balloon to Your Special Event
Looking for a unique attraction for your outdoor event, corporate party or church function? A hot air balloon is perfect for attracting people of all ages. We can bring our balloon to your event and setup a tether system that will allow us to give people rides up to 100 feet off the ground! By keeping the balloon stationary, we can safely take your event guests up for a few minutes in the sky.
In as little as two hours our balloon can take over 70 people to a unique view above the party! A hot air balloon is also a highly effective advertising space, providing an unequaled level of visibility for your corporate logo or banner. With a hot air balloon above your event, grand opening or church get-together, you will have a advertisement that people are sure to see!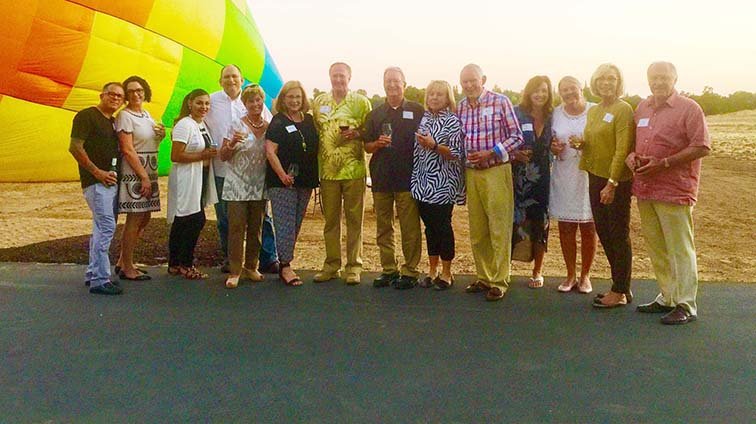 Hot air balloons require approximately 150 feet of open space for a tether system. If you are unsure if your location will work , please contact us with an address so we can evaluate the area.Tethered balloon rides are very hard on the balloons and require several crew members to safely conduct operations. Compare our prices to any other balloon company and you will find they are a bit lower than the industry average!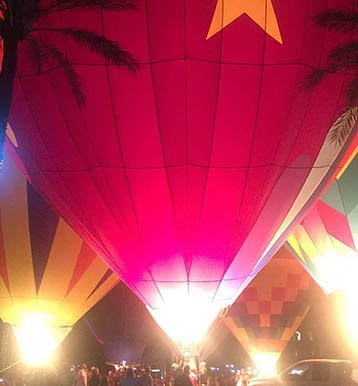 Cost:
$2200.00 for the first hour and $1200.00 for each additional hour with a two-hour minimum.
The two-hour minimum is charged if the balloon is "stood up" regardless of total time tethered afterward.
A booking Fee of 50% is due upon booking, and will be deducted from the total cost of the event. This fee is non refundable unless SkyDrifters cancels or does not show up to the event.