About Sky Drifters Ballooning
Meet Tim Nelson
Sky Drifters Hot Air Ballooning is owned and operated by Tim Nelson.   Flying since 1991, Tim started his journey aloft flying hang gliders and paragliders in Southern California.  As an instructor, in 2003, two of his paragliding students introduced him to hot air ballooning and in 2006 he started Sky Drifters.  He holds both a Master Rated Paraglider (PG) and Commercial Lighter Than Air (LTA) pilot license.
Tim has over 4000 hours of pilot in command hours in hang gliders and paragliders, and more than 1000 pilot in command hours in hot air balloons.  He has flown in many amazing places including: The Sierra Nevada mountains, Red Rocks in Gallup, NM; The Albuquerque International Balloon Fiesta, Coloma California (Class 3 whitewater ballooning) and the French and Swiss Alps to name just a few.
While Tim holds multiple records in paragliders and has multiple first place wins in ballooning competitions, the thing of which Tim is most proud is his safety record and the fact that no passenger has ever been injured while flying with him.  His commitment to his customers is that their experience will be safe, fun and treated as an adventure worthy of their expectations.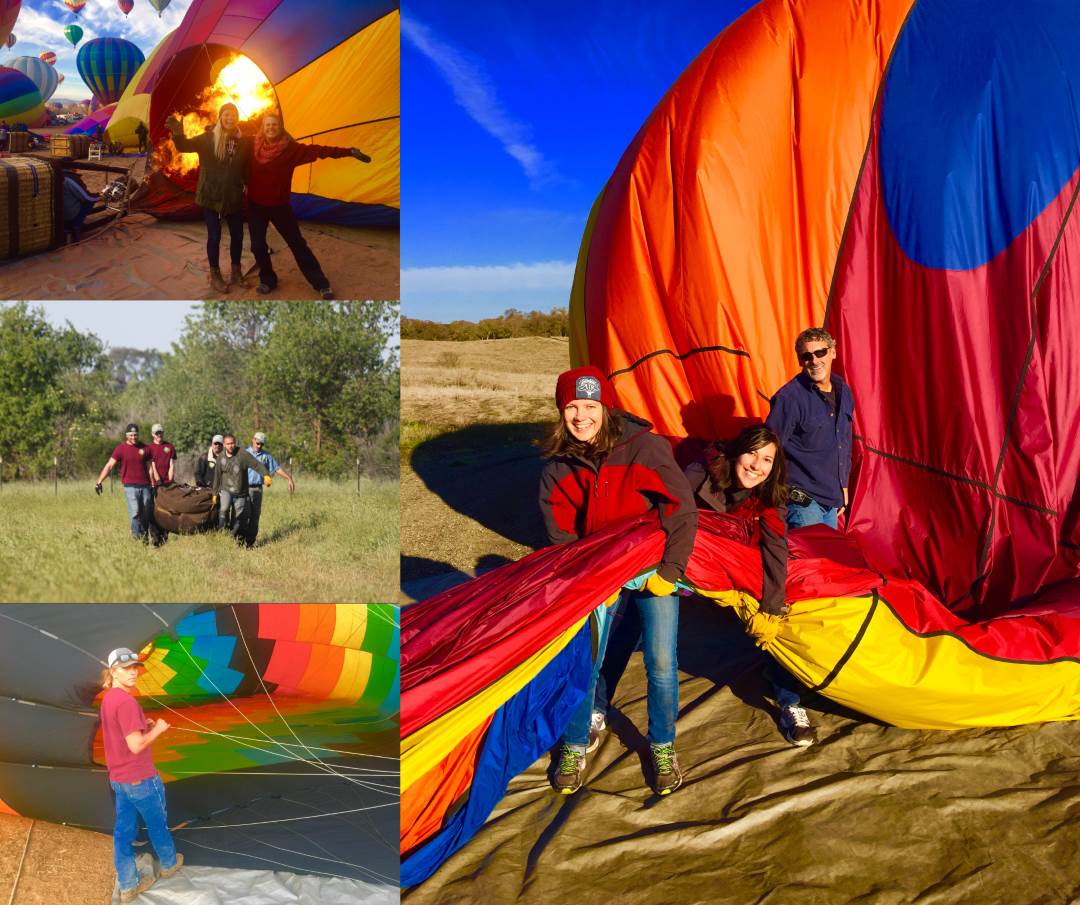 Hot Air Ballooning is a Team Sport
Hot air ballooning is a team sport and Tim could not do what he does without the help of his crew.  From driving the chase vehicle, to unloading and loading the balloon and baskets, to launching deflating and packing up the balloon, crew members are an integral part of the operation.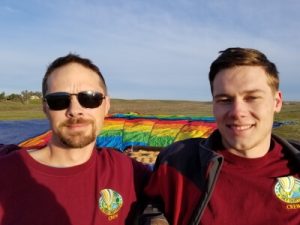 Aaron Mills & Brisco Penman are Tim's Crew Chiefs.  They are responsible for directing the crew and making sure that everything that needs to happen before and after the flight does.