1. Six Flags Discovery Kingdom
Let loose and have the time of your life at the Six Flags Discovery Kingdom, where you ride the roller coasters, enjoy encounters with animals and take time off to spend time with friends and family. You'll eat delicious food, go shopping, and scream with the best of them as your group rides the rides and enjoys the day.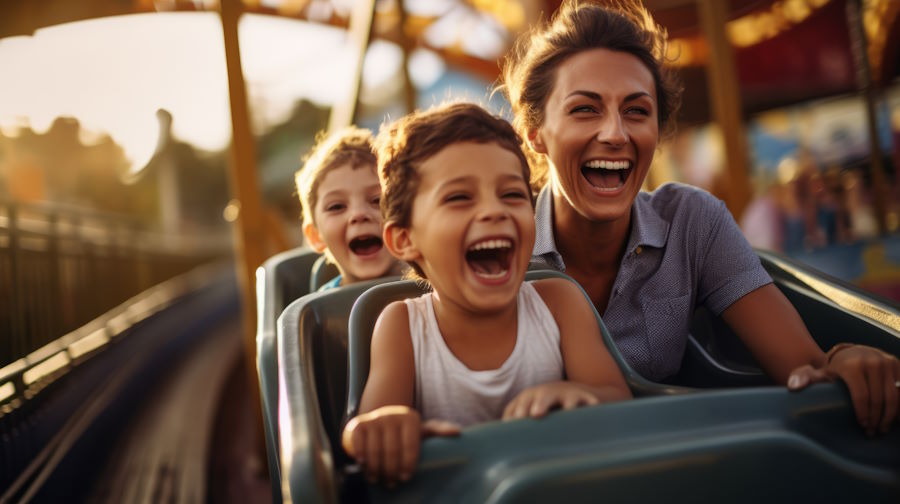 2. California Agriculture Museum
California is one of the world's largest producers of food and agricultural commodities, so it only makes sense that the California Agriculture Museum would be located a short drive from downtown Sacramento. Including displays about the marvels of commercial trucking and agriculture, as well as the world's largest collection of antique agricultural equipment, a visit will help you gain a sense of the wonders of agriculture and the role that agriculture plays in California society. Enjoy visiting this 130,000 square foot museum and walk away with more knowledge about food and food growing than you ever expected.
3. California State Railroad Museum
The California State Railroad Museum is a Smithsonian affiliated museum located in Old Sacramento State Historic Park. At this museum, you'll learn more about the history of railroads in the United States (as well as in California), and if your visit occurs in April through September, you'll be able to take a historic excursion train ride.
4. California Museum
The California Museum will delight and entertain you as you learn about the rich history of California. Find out more about California's diverse population, its influence on arts and culture, its history and more. At any given time, the museum features 6 to 8 temporary exhibits as well as interactive exhibits in the permanent collection.
5. California Capitol Museum
Learn more about the most influential law makers and people in California state leadership at the California Capitol Museum. This museum features historic items about the California State Capitol and exhibits about the history of lawmaking in California. Learn more about California's political past, and see the historic building for yourself.
6. California Automobile Museum
Do you want to know more about classic cars, race cars and muscle cars? California Automobile Museum features 72,000 square feet of museum space dedicated to old cars. The local car club features new cars each month, and the museum also features a rotating exhibit that changes quarterly. Each new exhibit explores a new theme. Bring children and car-loving adults to this fun and fascinating museum.
7. Fairy Tale Town
Fairy Tale Town is a children's park set in a lush garden with play sets based on fairy tales. The town is the perfect place for children for an afternoon of play. You can also bring your children for parties and events, birthday parties and more.
8. Crocker Art Museum
Crocker Art Museum puts California art on display alongside European master drawings and a collection of international ceramics. At this prominent Sacramento art museum, you can see displays of Asian, Oceanic and African art, as well as photography. Come to the Crocker Art Museum to see films, events and traveling exhibitions. The museum proudly hosts classes, lectures and a range of children's activities. The first floor of the historic building is dedicated to classroom space and space for community events.
9. Jan Shrem and Marie Manetti Shrem Museum of Art
Jan Shrem and Marie Manetti Shrem Museum of Art is a contemporary art museum that makes art accessible to the public. This museum was recently named one of the 25 Best Museum Buildings of the Past 100 Years by ARTnews. The Manetti Shrem Museum is committed to honoring art's past while helping to shape its future by encouraging exceptional teaching and practice of the arts.
10. Aerospace Museum of California
Want to learn more about the history of aviation and aerospace generally? The Aerospace Museum of California includes over 40 historic aircraft and rockets, a 40,000 square foot exhibit hall, a 4-acre outdoor air park, interactive STEM exhibits, traveling exhibits and hundreds of aerospace related artifacts onsite. Bring the kids to learn about the science and history of flight. Spend a couple hours, or the whole day.
11. Sacramento Zoo
Why not spend an afternoon at the Sacramento Zoo? This popular family attraction includes an expansive zoo and residents for the animals that are modeled after the animals' indigenous environments including wetlands, mountain ranges, tundras, and tropical forests. The Sacramento Zoo includes over 140 rare and endangered species. Some visitors even enjoy feeding experiences with the animals. It's a great place to bring the whole family.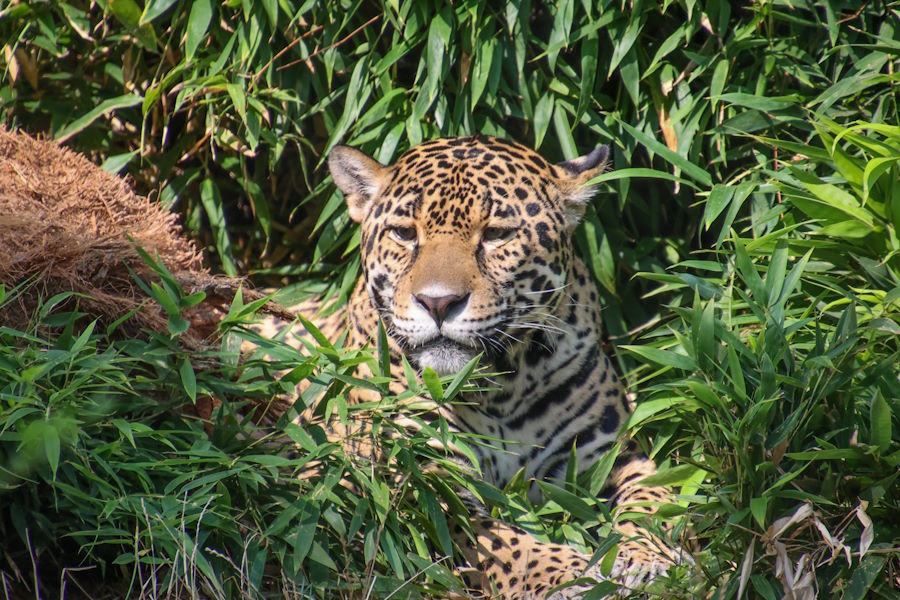 12. Leland Stanford Mansion State Historic Park
Leland Stanford Mansion State Historic Park is a Victorian mansion that belonged to Leland Stanford, the former California governor and railroad tycoon. This mansion served as the governor's office before the state Capitol opened, and is today an official location for diplomatic and protocol receptions. You can enjoy its beauty and elegance by taking one of its daily tours.
13. River Cruise
Want to go on a cruise for an evening? The Sacramento River Cruise can provide different types of entertainment at different times. Whether you're looking for historical ambiance, a romantic ride, or a simple way to relax, the river cruise can provide all of that. Take the dinner cruise or a Sunday brunch; there are many options to consider!
14. Cathedral of the Blessed Sacrament
Cathedral of the Blessed Sacrament is Sacramento's most important Catholic church. The cathedral includes a soaring dome 175 feet high and Italian Renaissance style architecture. In addition to the regular masses, the Cathedral of the Blessed Sacrament gives tours and also hosts events. You can learn more about it on their website. The Cathedral of the Blessed Sacrament is located downtown not far from State Capitol Park.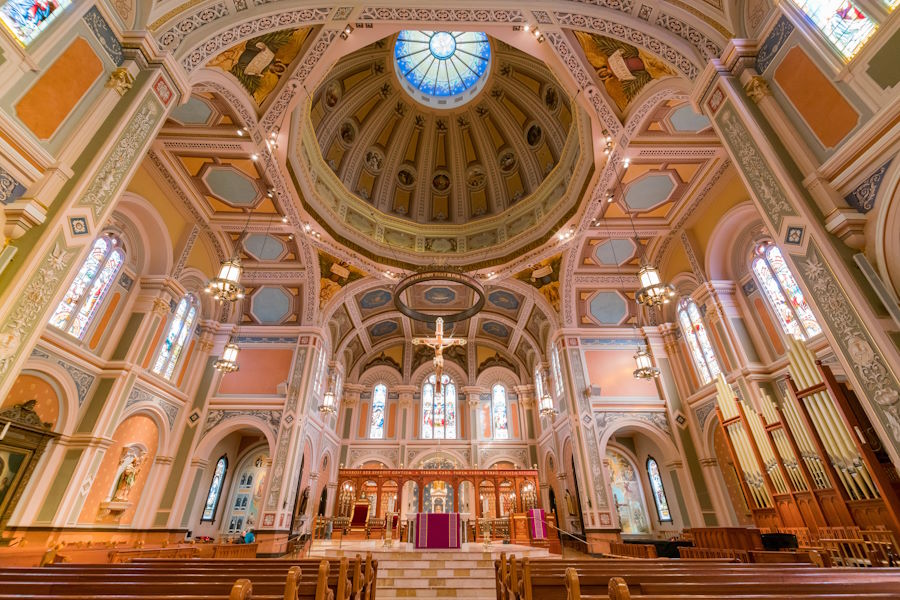 15. Hornets Game
The Hornets play in the Hornet Stadium just 15 minutes from downtown. Sports fans watch the game with beer and snacks in this state-of-the-art facility. Hornets games also cost far less than NFL games, which makes these events a preferred activity for people who love to watch football on the weekends in the fall.
16. Candlelight Concerts
Candlelight Concerts offer an opportunity to hear a stunning musical performance in an unusual and soothing environment. Flickering candlelight helps create a multisensory listening experience that's good for your mind and soul. The professional orchestra can play a mixture of classical music as well as recent hits. Visiting at the holidays, you'll enjoy themed concerts for Christmas and other holiday events.
17. Sacramento Kings Game
Are you a basketball fan? The Sacramento Kings are among the most beloved sports teams in California. If you're one of the loyal fans, you have an excellent opportunity to see the Kings play at the Golden 1 Center. With VIP booths, concession stands and opportunities to see fantastic performers, the Kings game is the place to be.
18. Savor After Hours Wine Tasting
Want to enjoy a drink while you sit back with friends in an intimate setting? You can do all this while listening to and enjoying a cabaret performance featuring Maks and Val Chmerkovskiy from Dancing with the Stars. Savor After Hours is the only cabaret wine tasting in Napa Valley. For an upgrade, you can even enjoy a pre-show meet and greet.
19. Folsom Lake State Recreation Area
Folsom Lake State Recreation Area is a popular destination in summer and spring when you can stay at one of the four major campgrounds or go horseback riding on one of the scenic trails. There are places where you can rent a boat, or go canoeing. This park is 11,500 acres and a common place where people from Sacramento go to get their outdoor fix.
20. McKinley Park
McKinley Park was recently renovated and is now open to the public. With 31 acres of land and lots of family-friendly things to do, this is a fantastic place to go with the kids for a day. Enjoy the adventure play area, climbing walls and swimming pools. If you're out for the day you can also make a picnic. For those of us who enjoy athletic activities, you can also visit the sporting courts.
21. Trampoline Park
The trampoline park is a place where adults and kids can enjoy themselves, burn off steam and get exercise. The Sacramento area has multiple trampoline parks, so you can choose the right park for you. Parks can have giant foam pits, dodgeball zones, slacklines and other features that really make the visit worth your while. Visit for an afternoon or take a party there for a rollicking good time. The Urban Air Trampoline and Adventure Park is popular, as isRebounderzand DEFY.
22. Zip Lining
Looking for something a little more thrilling? Sacramento's zip lining scene is the place to enjoy your shot of adrenaline as you fly over the lush landscape at speeds of over 30 miles per hour. You'll be strapped into a safety harness, but that won't stop you from feeling a sense of exhilaration and possibly some healthy fear. There are multiple zip lining locations in the Sacramento area, including Quarry Park Adventures, a large zip lining enterprise with a range of packages to please everyone.
23. California State Fair
The California State Fair takes place over 17 days in July and is a summer tradition for many people living in California. You can visit for the rides and educational opportunities. This event has been growing for the last 100 years, and is now a place where you can find over 100 food vendors, shopping, animal exhibits and more. There's even a large parade, live music and entertainment for all.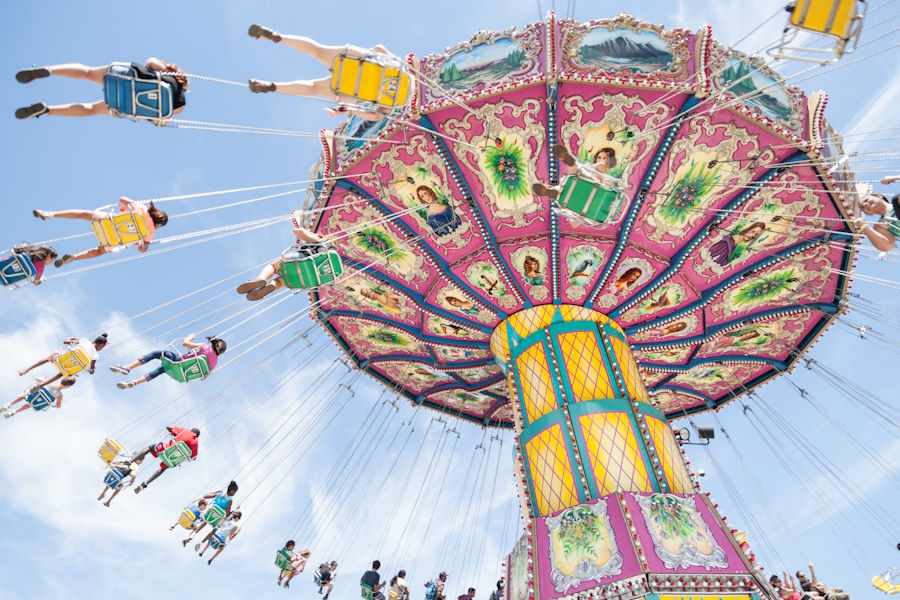 24. American Bike River Trail
American Bike River Trail is a breathtaking experience for bikers and walkers looking for a scenic experience. Get your exercise and your fix for natural beauty on the American Bike River Trail. This trail is walkable year round because of the moderate temperatures. The trail includes a 5% incline, so it's wheelchair friendly, horse friendly and dog friendly.
25. K1 Speed
K1 Speed is an indoor go-karting facility where you can race friends on an indoor roadway. K1 Speed is a popular facility for corporate events, birthday parties, bachelor parties and casual fun.The facility includes an on-site bar and cafe. No reservation is required so head on over for a good time. K1 Speed includes adult and junior tracks, so you can bring the kids.
26. Sutter's Fort State Historic Park
Visit the Sutter's Fort State Historic Park to get your fix of historic California life. See reenactments of pioneer life over 5 acres of land, including an old school building, blacksmith and original wells. The park is open daily for self-guided tours, and is open for events. You can find out more on their website.
27. Rafting on American River
Do you love spending time outdoors, riding rapids or drifting by stunning scenery? Do you love to be on the water, spending day long excursions engaging in physical exercise? This what it's like when you go rafting on American River. American River is only 30 miles long, but it's a center of activity in the Sacramento area.
28. Golfing
The golf course is a fantastic place to enjoy some peace and quiet and thoughtful contemplation as you try to improve upon your best score. It's also a good place to go with friends who enjoy golf. Sacramento's Haggin Oaks has a lot of history and has been around since 1932, while WIlliam Land Golf Course is located in the 160-acre William Land Park, near the Zoo. There are other courses as well, so you can pick the course that appeals to you most.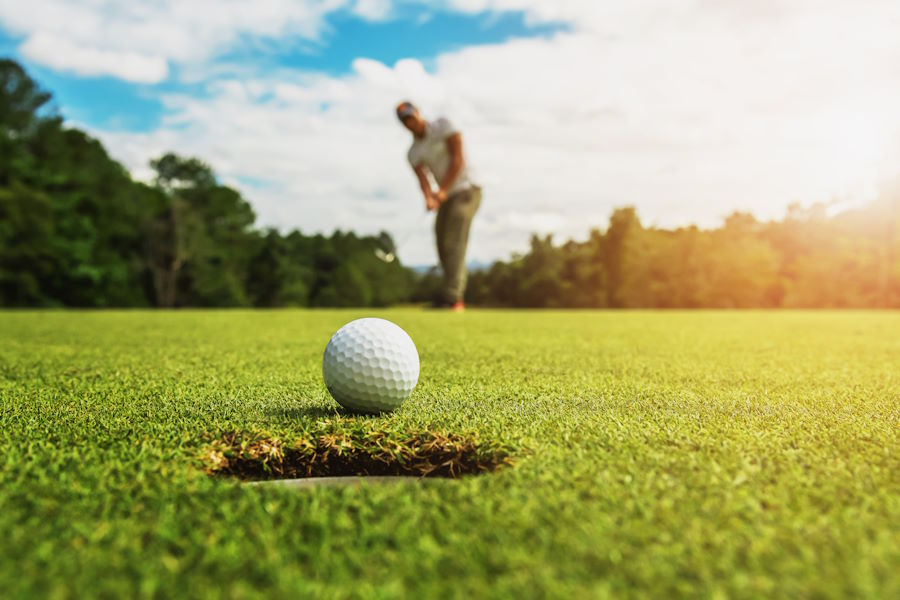 29. Sacramento Beer Festivals
There are actually many different beer festivals that happen in the Sacramento area throughout the year, so you can go to one or many of them. Sacramento Beer Week takes place in February and March, California Brewer's Festival happens in September, West Coast Brew Fest,which happens in May. There's a Beer and Chilli Festival in April and also a Farm-to-Fork Festival with Brewer's Alley in September. In other words, you've got plenty of opportunities to enjoy a pint with friends and some good food as well.
30. Sacramento Raceway Park
The Sacramento Speedway is a multi-purpose facility that hosts events throughout the year, including funny car racing, compact racing, New Year's Day Drags and more. Bring your ear plugs if you don't like the noise, because this raceway is full of fun roaring noises and the roar of the crowd too!
31. Sacramento History Museum
Learn more about the fascinating history of the area in the Sacramento History Museum. There, you'll see artifacts from eras gone by, like the California gold rush and the Victorian era. The museum offers guided tours and self-guided tours, so you can choose the way you would prefer to learn about the rich history of the area.
32. World of Wonders
The World of Wonders, also known asWOW, is known for its 70 fully immersive displays designed for children and adults. Learn more about the scientific community as you explore science concepts in a space that's made to be fun for the whole family. You'll have to see it for yourself to really appreciate it, but the most popular attractions include the Illumination Lab and the giant Newton's Cradle.
33. World Peace Rose Garden
Want to spend your time surrounded by beauty? The World Peace Rose Garden is more than 140 species of roses, with over 600 bushes. Intended to be a sanctuary of peace, the World Peace Rose Garden is a major landmark in Sacramento. The garden includes 40 plaques engraved with messages of peace to help you spend time contemplating your role in peace.
34. B Street Theater
This cozy 140 seat theater near Sutter's Fort State Historic Park is a local favorite.B Street Theatre has been entertaining audiences for over 40 years with performances ranging from children's events to theater for adults, musical events and more. Schedules are updated regularly; check online for the latest events at this popular venue.
35. California State Indian Museum
The California State Indian Museum is dedicated to the Native Americans who made their home in California before the land was a part of the United States. The museum provides information about the history of these cultures, the earliest inhabitants of the area and how people in early civilizations lived their lives. The museum features hands-on exhibits and a gift shop that includes items made by native Americans and books on the topic.
36. Sky Drifters Hot Air Balloon Rides
Experience the thrill of hot air ballooning with owner and operator Tim Nelson as he  takes you high in the air on the ride of a lifetime. Sky Drifters times their flights carefully to ensure good weather and beautiful views, and your pilot will be sure to tell you when the perfect opportunity for a snapshot has come up. You'll see stunning views of the Deer Creek Hills Preserve, where you can enjoy a unique view of wildlife and protected forests. Journeys also go to the Sierra Nevada Mountain range and a variety of other sites throughout Northern California. Book tickets here.